SNITTERFIELD GARDEN CLUB MAY MEETING
Our presenter this month was Simon Gulliver. Simon is now a garden consultant for the National Trust, responsible for advising on the development of over 30 gardens in Lancashire, Cheshire and the Midlands. With a degree in Amenity Horticulture from Pershore College, Simon worked at RHS Wisley for two years and he spent 10 years at the Botanical Gardens in Birmingham. One of his particular interests is garden history. So his talk about "Arts and Crafts Gardens" is one close to his heart.
Simon began by posing the question "What is an Arts and Crafts garden?" He suggested that it can be defined by the ideas and values that created it rather than what it is. This includes:
the importance of craftsmen
the way something is done
the location of materials and craftsmanship
its appropriateness to function and site.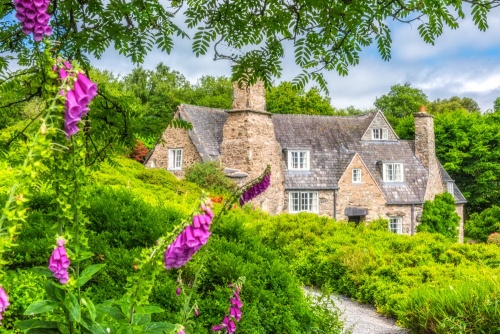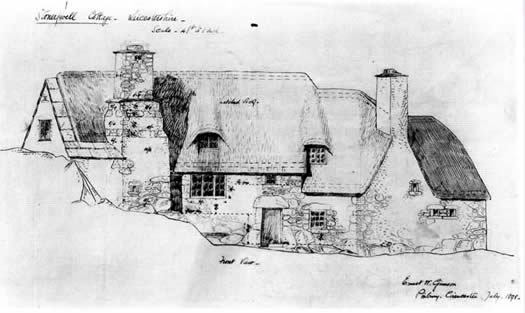 Stoneywell Cottage
All these are key ideas of the Arts and Crafts movement which emerged from the attempt to reform design and decoration in mid-19th century Britain. It was a reaction against a perceived decline in standards that the reformers associated with machinery and factory production.
Simon explained that each garden was developed individually for the house and area where it was made, so there is not one easy description of what an Arts and Crafts garden should look like. Looking at the examples of architecture and associated gardens that Simon described this became obvious and can be described as "a movement distinguished by its diversity with a tendency to reject style as artificial". Rather than style Arts and Crafts gardens have "a common visual language".
Simon showed many interesting examples of this and described the role of many important architects and garden "creators", some well-known such as Edward Lutyens and Gertrude Jekyll, but many others including Thomas Mawson, Bailie Scott, Charles Voysey and Ernest Gimson.
So, it is not an easy question to answer, but the journey of exploring the possibilities was fascinating.
There will be no more presentations this summer as we will be visiting gardens. Our next "indoor" meeting is the AGM and produce show on Tuesday 6 September. Classes for the show are detailed on our web site. The list of speakers for the 2022 -2023 meetings will also be posted soon.
Our web site: www.snitterfieldgardenclub.org.uk
New members are always welcome,
Jean Harris
Committee Member